DESIGN LOVERS BY MENU
SHARE LATEST TRENDS AND NEWS OF THE MENU WORLD!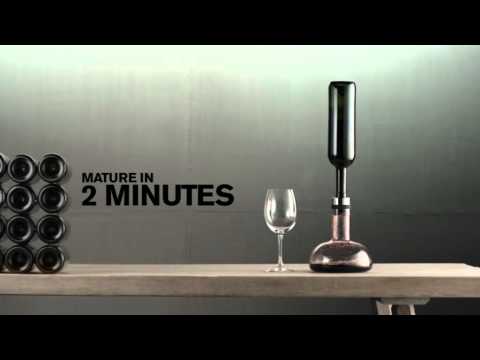 MENU launches a new Norm wine carafe in glass. It is a revolutionizing new decanting tool, which has been praised by leading wine experts. MENU introduces a world class new Wine Breather Carafe with a unique double wine decantation process, granting fantastic decanting skills as well as a visual experience that impress even connoisseurs. It is true innovation designed by Norm for MENU.
The Wine Breather is a carafe for use both at home to seriously upgrade the wine we drink every day as well as by professional sommeliers at top restaurants. Because it is stunningly effective and new in the way it decants and thereby transforms the wine by releasing all the flavour and aromas.
The functionality of the carafe is that you put the wine carafe on top of the open wine bottle by using the wine aerator and then you turn the bottle upside down — allowing for a beautiful view, when all the wine runs through the carafe, while opening up and releasing its aromas and flavors.
It has been proved in leading tests that the Wine Breather aerating is so significant that 90% of the wine that is enjoyed every day will taste significally better by using the Wine Breather. The double spout is new and patented and speeds up the whole process of wine aerating. The form of the carafe is both classic, tight and softly rounded — a combination typically for Norm's work with its humanoid expression and shapes.
Wine Breather Carafe
Design by
Norm
Idea and patent by
Peter Ørsig
Materials
Glass
silicone
Steel
Plastic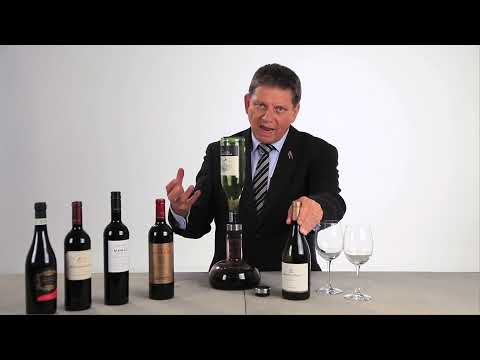 Video with Tim Vollerslev, Chief Sommelier & Beverage Adviser, reviews Menu Wine Breather.
Video with Tim Vollerslev, Chief Sommelier & Beverage Adviser, explains which wines – young red and white wines – that should be aerated on Wine Breather by Menu and why they need to be aerated.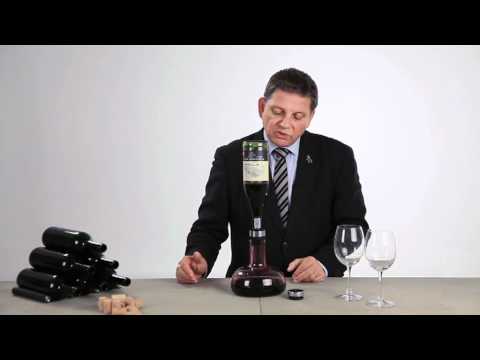 Video with Tim Vollerslev, Chief Sommelier & Beverage Adviser, reviews Menu Wine Breather.
Wine Breather is a carafe that aerates your wine best according to tests. Tim Vollerslev explains why you should aerate your wine, how the Wine Breather works and why it's ingenious as well as how wine needs aerating.
Menu rewards the world's best riders at the World Cup 2011
At the World Cup for the Icelandic horse MENU is a prize sponsor. The World Cup has the hottest stallions, trade show atmosphere and superb equipages. More than 3000 spectators look forward to see gait competitions, shows, exhibitors and seminars on Friday 25th and Saturday 26th of February at Arena Fyn in Denmark, 2011. Tickets are sold at the World Cup web site and it will keep you updated with news about horses and riders.
Enjoy the show!
MENU supports Save the Children Denmark
Singer and actress Julie Berthelsen and actor Nikolaj Coster-Waldau have designed motifs for MENU for Save the Children. Julie Berthelsen and Nikolaj Coster-Waldau are both ambassadors of Save the Children Denmark and have designed the motifs with the Sirius shelter children in mind. The Drop-in center for children in Qaanaaq was founded in 2002 based on the Save the Children's Protector, HRH Crown Prince Frederik's visit with the Sirius Patrol.
Now MENU's raising money for the children's project through the sale of selected MENU designs – thermo cups, tealight holders and oil lamps.
The designs are decorated with unique artworks created with great commitment by both Julie and Nikolaj:
"My first thoughts went to Greenland, of course. It's so nice to be able to use my creativity in a whole new and different way! I thought a lot of balance – especially in many parts of Greenland, they need help to find balance, "says Julie Berthelsen.
Her artwork reflects two children, a boy and a girl, an Eskimo boy and girl, who also have hints of smiles across the sea, mountains and icebergs.
"It made perfect sense to me," says Julie Berthelsen, who herself grew up in Greenland.
Nikolaj Coster-Waldau often visits Greenland with his family, and his inspiration is based on refractions:
"My idea was to find a way to express it as a community center that can provide care for children lacking love and reassurance. So what I wanted to reflect in my illustration was refractions. I worked with seismographic fluctuations; ice crystals that melt; a shell breaking, and a child's footprint, symbolizing that the breach creates freedom for the child to choose its own path. I presented ideas for the very talented, creative team at MENU, and we found the right direction towards the end result which I am very proud of, "says Nikolaj Coster-Waldau.
You can buy the thermos cups, tealight holders and oil lamps at Inspiration, Magasin and Illums Bolighus in Denmark.
Materials: Porcelain
Prices:
Lighthouse olielampe H52,5 cm = 899 DKK
Termokop medium = 2 stk. 199 DKK
Tealight H5,5 cm Ø7,5 = 2 stk. 169 DKK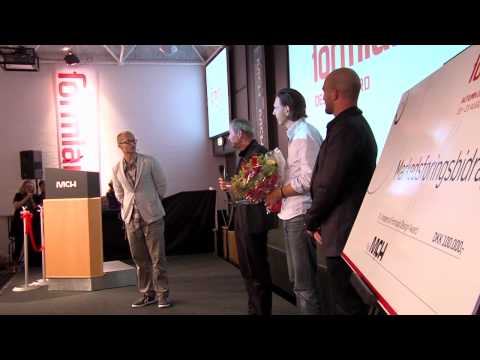 The winner of Formland Design Award were announced at the opening of Formland Autumn 2010th Prize went to Steam Tower from Menu A/S.
Read more about Formland Design Award at http://www.formland.com
If you need all the press releases please find them all assembled here, click to download.
MENU makes healthy cooking easier with the new Steam Tower: an original and true Scandinavian profile for a steam tool that grants easy use and wonderful taste.
MENU's Steam Tower is a new kitchen aid for modern, healthy cooking that is fast, easy and very tasty. MENU supports healthy lifestyle with a vision to create modern and effective design. Steam Tower is a modern steamer in porcelain with all the qualities of the traditional Asian steamer – but with a much cleaner, innovative and easy-to-use design.
Designer Christian Bjørn has been inspired by the Asian kitchen and created what is already on its way to become a Scandinavian classic.
"I have focused on a design that must function on even a professional level – but improved many details to work even better for a modern family in the kitchen daily flow," says designer and architect Christian Bjørn. He has worked closely with Michelin-awarded cook Morten Køster, who has been part of developing the Steam Tower concept.
"Steaming is the natural and most healthy way to cook your food in a way that preserve the vitamins and minerals in the food and an important part of a lighter and more tasteful dishs," explains Morten Køster, who has tested the Steam Tower and put together the recipe book that comes with the Steam Tower.
The Steam Tower works by placing it in the oven over water. When the water evaporates into steam, the steam will circulate around and through the layers, cooking the food in the healthiest way with a moist texture to the dishes. And since hot steam transfers no taste – it is the ideal way to cook fish, meat, vegetables and dessert together at the same time.
"Most of the food we love taste great steamed: broccoli, cauliflower, corn on the cob, carrots, artichokes, zucchini, chicken breast, pork chops, turkey, fish and seafood – and steaming is even more climate friendly, because all the food can all be cooked together," says Morten Køster.
Steam Tower
Design by
Christian Bjørn
Materials
Porcelain